Welcome to Terra Physics
Geophysical Surveys For Environmental & Geotechnical Applications.
[box]
WHY TERRA PHYSICS?
We will successfully complete your geophysical surveys on time and within budget.
More than three quarters of our work is for repeat clients that are continually satisfied with the quality of our survey results. Our costs are low because we truly are a small company with very low overhead and have years of experience in controlling costs.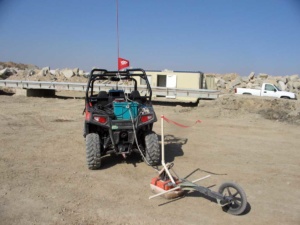 Get to know our registered geophysicist
 Mr. Kerry Hennon
Kerry Hennon (PGp-886) is our principal registered geophysicist and your point of contact for all geophysical surveys.  Instead of just having the project supervised by a registered geophysicist back in the office, we put them in the field where their experience ensures geophysical surveys are designed appropriately and data collected properly so survey objectives are met.  We can supply our field technicians or would be glad to use your crew with their understanding of the specific site conditions being surveyed.
STATEMENT OF QUALIFICATIONS
TERRA PHYSICS
A small business, management company TERRA PHYSICS is certified by MWD, FI$CAL, Bidsync, The Network, and registered with CCR Federal Government System for Award Management. We conduct geophysical surveys for earth science companies in support of their environmental, geotechnical, and ground water projects. We have been successfully completing projects on time and within budget for 20 years. Majority of our work is for repeat clients who are satisfied with the results we deliver.
[/box]